"Why is teaching in Computer Writing Classrooms important to you, your students, and your pedagogies?"
---
Rory Lee: Upper-Level instructor (Ph.D. Rhetoric and Composition)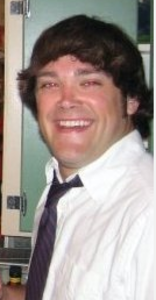 "I'm currently teaching an upper level 'Writing and Editing in Print and Online' section in the new laptop-ready classroom. While it is only my second semester in the classroom, I can already see the ways in which the classroom's technological capabilities are affecting my classroom, its goals, and my interaction with students. The wireless connection and the laptop stations allow the classroom to function in both traditional and digital ways; we can conduct a discussion in class where students have simultaneous access to the digital text and to our course blog where they reflected the night before. This face-to face and digital communication pushes our discussion in ways I never imagined. Furthermore, the multiple projection computers allows us to juxtapose and analyze visual and video together in class, and the SmartBoards allow students to actively participate in new ways. Traditional pedagogies and new emerging digital ones combine in this space, and that combination is helping to make my classes and my pedagogies more effective.
---
Tony Ricks: FYC and Upper-Level instructor (Ph.D. Rhetoric and Composition)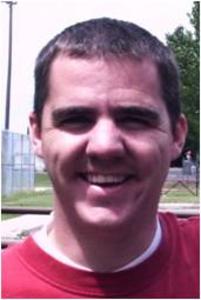 "I'm currently teaching my third course in a CWC classroom. I learn more about using the computers all the time. I've had students compose web sites to display their writing online. I often use the computers for in-class activities like free writing or answering a question about a reading. For ENC 1102 this semester, I am considering ways to use the computers for research in class; and I have a multi-modal section of the course, during which students can choose a multimedia program and create a presentation with it (from Powerpoint to MovieMaker—whatever they can manage!). I believe these classrooms allow us to help students create a diverse range of compositions, some of which can't be done without the technology."
---
Shelah Woodruff: FYC instructor (M.A. Literature)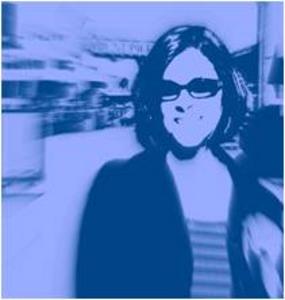 "What I love about the CWC is the digital democracy it fosters. In a traditional classroom, only one voice can be heard at a time. Digital tools like blogs, discussion boards, virtual chats allow all CWC students to voice their opinions simultaneously. And, just as quickly, students can respond to each others' comments, questions, and ideas. Students also appreciate the access to digital tools in the CWC. Photoshop, Dreamweaver, Movie Maker: these programs develop both students' skills in the software and the critical skills necessary for effective visual rhetoric and composition—skills which translate into textual composition as well."
---
Marian Crotty: FYC instructor (Ph.D. Creative Writing)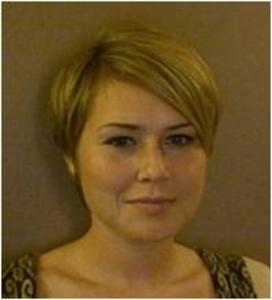 "In a computer classroom, all work, particularly informal work, becomes public and published. The peer audience encourages excellence and precision in student writing; the visibility of drafts, invention activities, and free writes nourishes an environment of revision and reflection--a space where ideas are reimagined and reworked, not simply polished and presented to peers in a first or second draft of an essay."
---
Kara Taczak: FYC and Upper-Level Instructor (Ph.D. Rhetoric and Composition)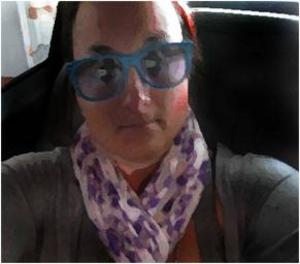 "One of the goals of my Writing, Editing, and Print Online course is for students to write in three spaces: (1) print, (2) screen, and (3) network. By teaching in a computer-aided classroom, I am able to have the students engage within each of these spaces while they learn the purposes and goals of each space in class, so that then they can go home and complete assignments using the knowledge gained."
---
David Moody: FYC Instructor (Ph.D. Literature) 
"What I love about teaching in a computer classroom is that the teacher can be bypassed. The students make their own connections, often to each other. While the instructor still instructs, the students are given new ways to interact with each other, ways that don't require centralizing but promote independence. Students coming from lecture-centered classrooms are afforded the chance to make their own connections, use their own space, and in that space identify their own thoughts. CWC classroom promotes individuality, and that individuality feeds directly into self-authoring and the chance to do more than to "find" themselves, as if they were already out there--one hyperlink away. They get a chance for hands-on interaction with their most familiar medium. While paper and pencil still allows projection of thoughts, the computer is the most comfortable medium for many students, so rather than limiting students to an unlikely environment, CWCs support a practical learning environment that recreates the average work and home environment. Learning in this familiar setting allows students to recall and apply what they learn in those very same places. If we want thinkers outside the classroom, we need rooms like the CWC, rooms that bridge the gap between the work-a-day life and the career, the classroom and the home, and the self offline and the self online."
---
Josh Mehler: Upper-Level Instructor (Ph.D. Rhetoric and Composition)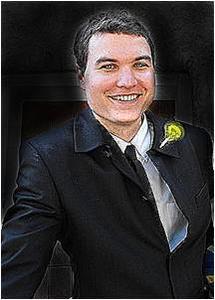 "I love teaching in a CWC classroom because it allows my students to extend the reach of their research curiosity beyond the classroom and out into the global community."
---
Jennifer O'Malley: FYC and Upper-Level Instructor (Ph.D. Rhetoric and Composition)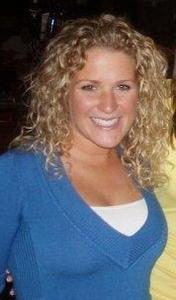 "The CWC is not just an online alternative for assignments that can be readily conducted in print. It's an environment where writing teachers have the freedom to launch innovative assignments that invite students to examine their roles as citizens in today's technological society."