Graduate Tutors
Jen Adams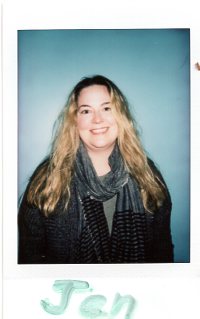 Jen Adams is a doctoral student in Creative Writing at FSU. She holds an M.F.A. from Cornell, where she taught Creative Writing and First-Year Writing, and a B.A. in Italian and English from Bryn Mawr. She has tutored college-level English and advanced Creative Writing in Rome, Los Angeles, and Virginia, and, as a journalist, interviewed designers such as Oscar de la Renta and Tory Burch. Born in Cambridge, Mass., she grew up in coastal Maine, the Berkshires, suburban Philadelphia, and Woodstock, NY. She loves Birman cats, literary pilgrimages, art museums, and the beaches of the Panhandle, and has traveled widely in Europe, Australia, Central and South America, and the Caribbean.
Joel Bergholtz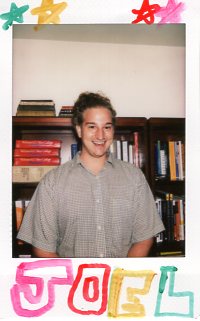 Joel Bergholtz is a first year PhD student. He is interested in online writing spaces and communities (social media, blogs, forums, etc.) and the growing roles they have in our lives as both writers and citizens. 
Ellen Cecil-Lemkin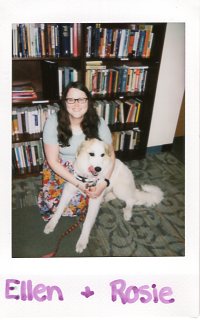 Ellen Cecil-Lemkin is a third year PhD Rhetoric and Composition student. Ellen received her BA in English Literature from University of Central Florida and her MA in Rhetoric and Composition at Miami University (Ohio). Her research interests include collaborative writing, disability studies, and writing centers. Occasionally, Ellen brings her service dog in training, Rosie, to her appointments. Rosie is a Great Pyrenees, who enjoys playing chase and investigating new scents.
Liana Clarke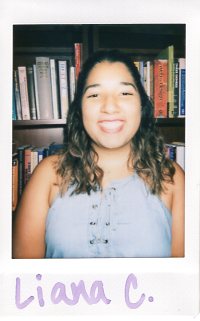 Liana Clarke is a first year M.A. English student with a focus in Rhetoric and Composition. Liana Clarke received her B.A. in EWM (Editing, Writing, and Media) from Florida State. Liana enjoys reading African-American literature, short stories, and poetry, but is able to help out on all accounts. 
Candace Daymond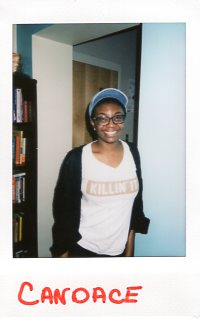 Antonio Hamilton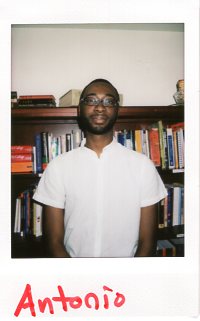 Antonio Hamilton is a first year Master's student in English Literature, with a focus on medieval literature. As an undergraduate, he doubled majored in English and Psychology. Antonio also has an intrest in comic books/graphic novels as a form of literary study and recreationally.
Esther Kim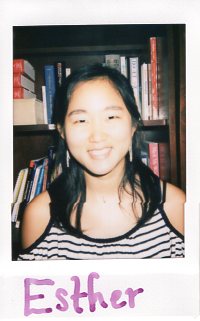 Esther Kim is a first-year student in the Creative Writing (Fiction) M.F.A. Program. She particularly enjoys early 20th-century English literature, and she spent the last year working in England. 
Heejin Kim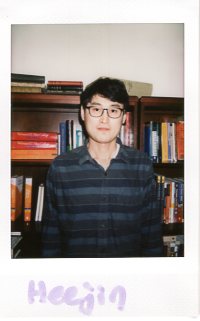 Heejin Kim is a PhD candidate in the Department of English. His research interest include Early Modern literature, Book History, and theatre.
Amanda May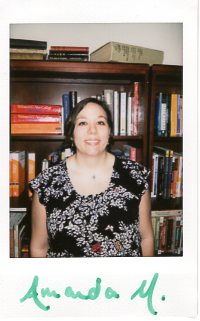 Amanda M. May holds a master's degree in literature with a strong background in Victorian literature written by women. In addition to five years of writing center work at multiple levels, she also taught abroad for two years in Japan. She is currently working on her PhD in Rhetoric and Composition with special interest in digital rhetorics and feminist rhetorics. When she isn't planning lessons, studying, or tutoring, Amanda is usually working on her novel, drinking tea, or knitting and watching The Walking Dead simultaneously.
Iheoma Nwachukwu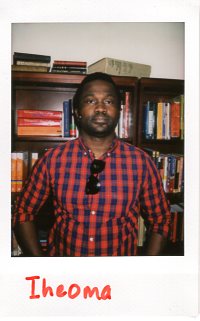 Amanda Presswood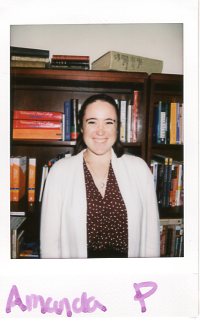 Amanda Presswood is a first year PhD student in Composition and Rhetoric. Her research interests are in translingual scholarship and writing center administration. Amanda received her master's degree in English from the University of Massachusetts Boston and her BA in English from Dean College. Amanda can usually be found with a coffee in one hand and a book in the other. 
Peter Waldman
Peter Waldman is a first year Ph.D English Literature major with a specialization in medieval literature, for which he also has an M.A. from the University of Massachusetts Amherst. In his spare time, Peter enjoys reading short stories and working on his novel.
Nathan Walters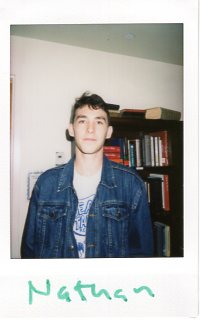 Nathan Walters is a second-year M.A. student majoring in Literature. He enjoys going hiking, reading novels, and lounging around.
Anna Worm 
Anna Worm is a PhD Candidate in Rhetoric and Composition with an MA in literature from Grand Valley State University. Her research focuses on online writing centers, embodiment, and queer theory, with a side effort to wiggle as much Star Wars and Shonda Rhimes into her work as possible.
Undergraduate Tutors
Carly Crane
 Carly Crane is in her senior year of undergrad, studying Editing, Writing, and Media. She particularly enjoys focusing on social media, rhetoric, and digital multimodality. She plans on pursuing a career in public relations and marketing. She loves traveling and trying new foods.
Maxwell Dietz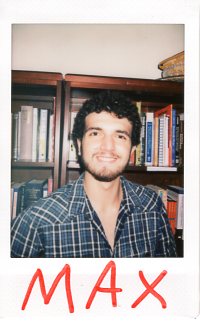 Max Dietz is a Junior double majoring in Editing, Writing, and Media and Psychology. He enjoys binging Netflix, cooking, and old "The Far Side" comics.
Elizabeth Dorwart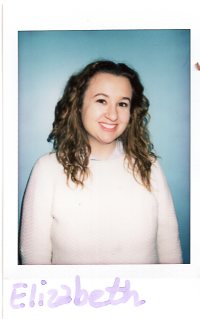 Elizabeth Dorwart is a junior double majoring in Editing, Writing & Media and Political Science, with a minor in Communications. She one day hopes to work in either journalism or go to law school. Elizabeth has plenty of experience in editing and writing due to her internship with the Department of Human Rights and currently works as an editor for Her Campus FSU. 
Mayshaunt Gary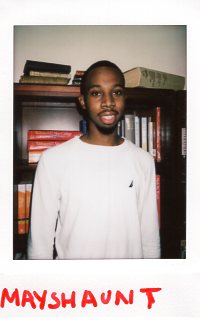 Mayshaunt Gary is a senior at Florida State University studying Editing, Writing, and Media with a minor in Communications. Mayshaunt enjoys reading sport articles and blogs during his spare time.
Jenna Overstreet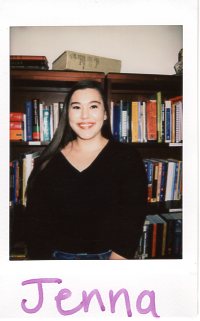 Jenna Overstreet is an undergraduate senior at FSU double majoring in Political Science and Editing, Writing, and Media.  Jenna is hopeful to pursue her Master's in Social Work following graduation.  She particularly enjoys planning and brainstorming with students, making connections, and searching for the perfect sources.  In her free time, Jenna loves cooking, coffee, twitter, and spending time with friends.
Jorge Suarez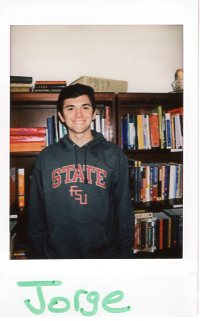 Jorge Suarez is a third year undergrad student majoring in Editing, Writing, and Media. He is also a double major in Media/Communication Studies. Outside of class, Jorge is in involved in community service with Circle K International and helps at the ASLC. Whenever he isn't working, Jorge loves watching movies, playing video games, reading, and playing with his Mini Australian Shepherd, Eva. 
Chandler Wilson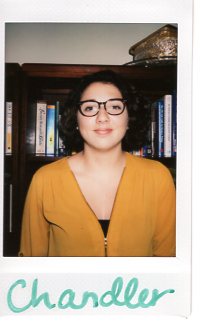 Chandler Wilson is a senior Editing, Writing, & Media major and Communication minor. She is also an Editorial Assistant for the undergraduate literature and art magazine The Kudzu Review. And she is pursuing a certificate in publishing and editing.
Samantha Wuschke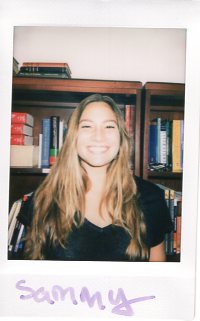 Sammy Wuschke is an undergraduate senior studying Political Science and Editing, Writing, and Media. Outside of school, she is primarily preoccupied with studying for the LSAT, playing with her Beagle puppy, and being a morning person.