Graduate Tutors
Kamila Albert
Kamila is a first-year PhD student in rhetoric and composition. Her research interests include first-year composition, writing center studies, and multimodal projects.
Kelly Butler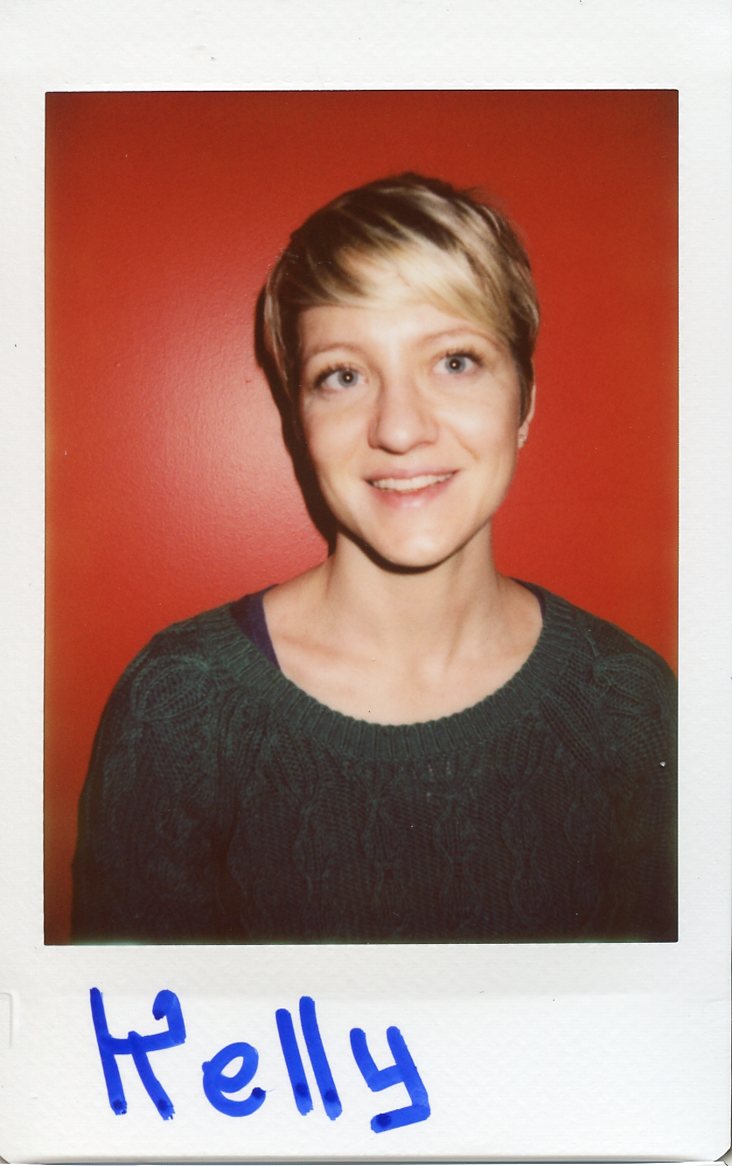 Kelly Butler is a third-year doctoral student in Poetry and a Teaching Assistant in the First-Year Composition Program. She received her MA in English at Mississippi State University where she also received her B.A. in Journalism. When Kelly is not reading, writing, taking classes, teaching, preparing to teach, or parking at FSU, she likes to play in the dirt and call it gardening.
Ellen Cecil-Lemkin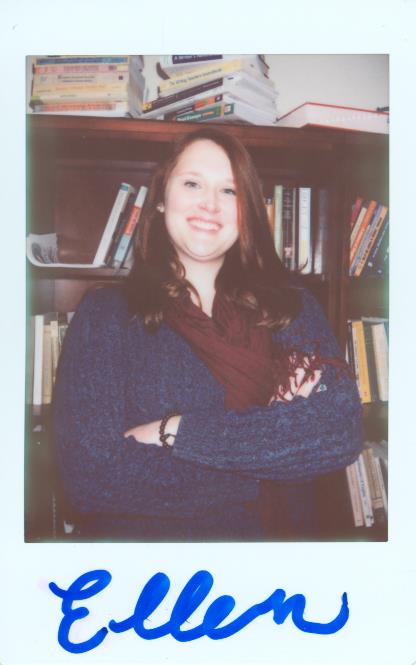 Ellen Cecil-Lemkin is a second year PhD Rhetoric and Composition student. In addition to working at the Reading Writing Center, Ellen also serves at the Rhetoric and Composition Program Assistant. Ellen received her BA in English Literature from University of Central Florida and her MA in Rhetoric and Composition at Miami University (Ohio). Her research interests include digital collaboration, collaborative writing, and disability studies. Outside of school, Ellen enjoys hanging out with her husband, their dog, and her four cats. 
Ashley Christensen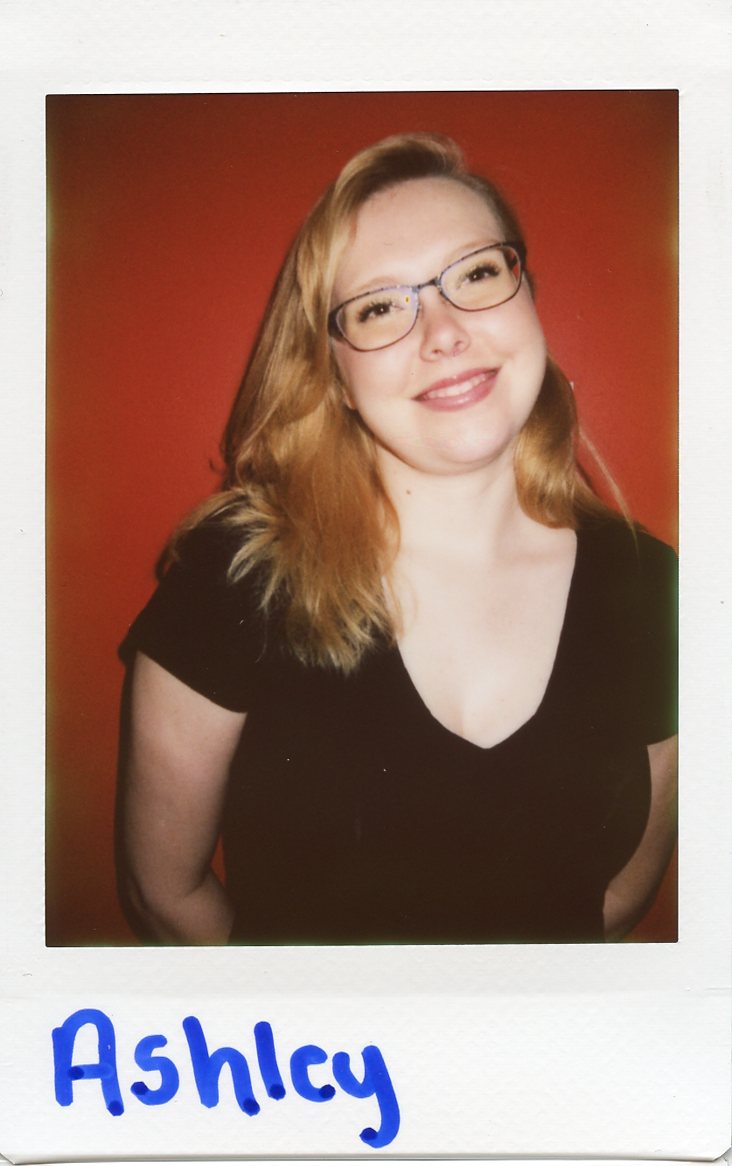 Lauren Mastnick
Lauren Mastnick is a first-year Master's student in Literature and a Teaching Assistant in the First Year Composition Program. She received her B.A. in English at Kent State University and has since traveled south to continue her education. Her major interests are 20th-century literature and critical theory. In her free time, she enjoys sleeping and netfix.
Amanda M. May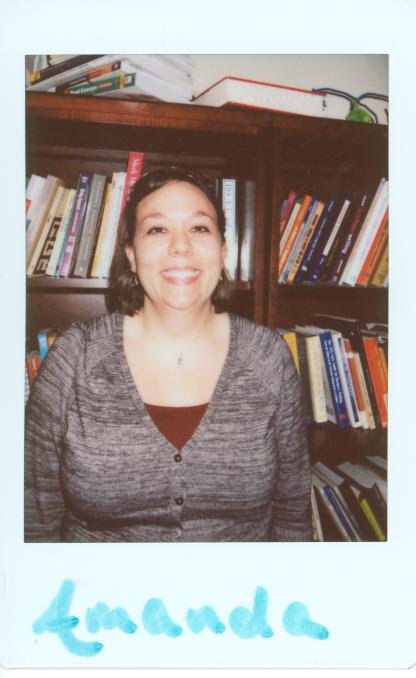 Amanda M. May holds a master's degree in literature with a strong background in Victorian literature written by women. In addition to five years of writing center work at multiple levels, she also taught abroad for two years in Japan. She is currently working on her PhD in Rhetoric and Composition with special interest in digital rhetorics and feminist rhetorics. When she isn't planning lessons, studying, or tutoring, Amanda is usually working on her novel, drinking tea, or knitting and watching The Walking Dead simultaneously.
Sean McCullough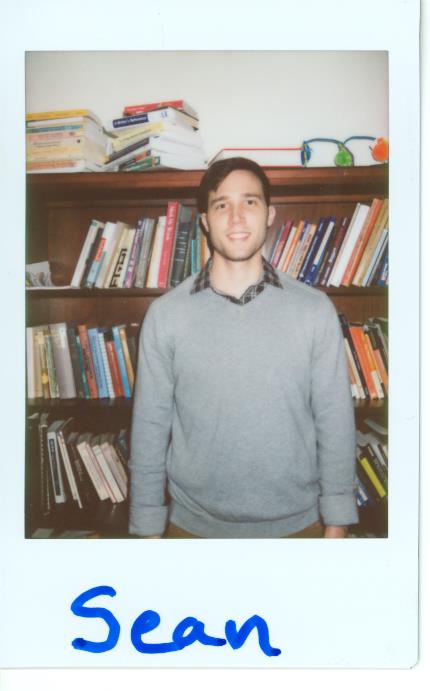 Sean McCullough is a second-year M.A. student in Rhetoric and Composition. Sean also holds B.A.s in English and Music from Wittenberg University. He enjoys teaching, and his research interests include: silence and listening as rhetorical arts, semiotics, global rhetorics, political rhetoric, feminist rhetoric, and embodied rhetoric. In his spare time, Sean likes to read, do crossword puzzles, and go running.
Jon Mundell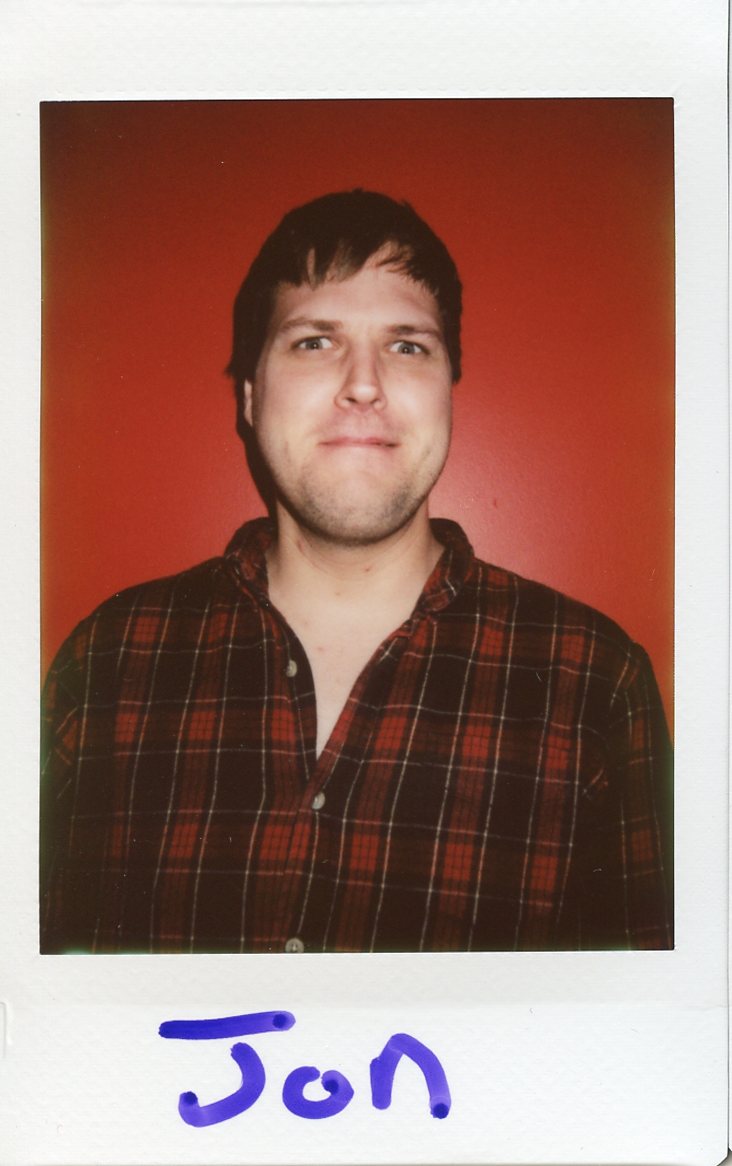 Deidra Schupe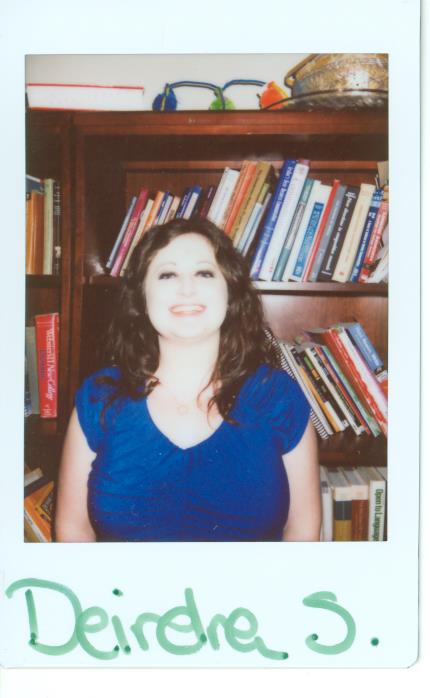 Derdra Shupe is a first-year PhD student in the literature.  She holds a Bachelor of Arts Degree in English from Hollins University and a Master of Letters degree in Shakespeare and Performance from Mary Baldwin University. Her area of focus is Shakespeare and other works of drama from the Early Modern period. Additionally, she is also an instructor of ENC 2135, specializing in genre, analysis, and all things popular culture. When she is not teaching or tutoring, she can usually be found reading X-Men comics.
Megan Tilley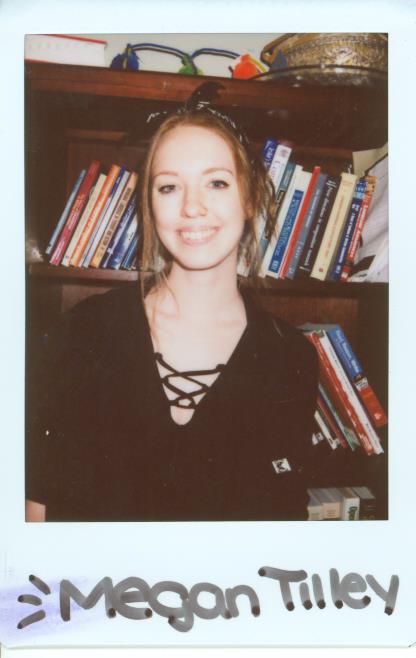 Megan Tilley is a second year Masters in Literature student. Her focus areas are post-WWII literature and popular culture. Her other academic interests include communication science and disorders. She received her Bachelors in Creative Writing from FSU.
Anna Worm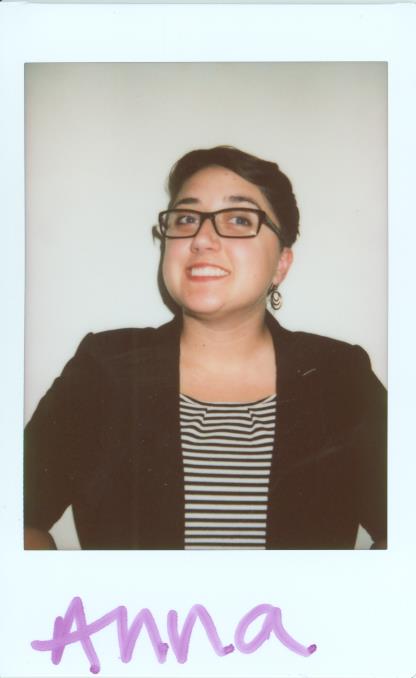 Anna Worm is a third year PhD student in Rhetoric and Composition. She's interested in writing centers, queer theory, and the body online. She also still has a lot of feelings about the new Ghostbusters movie. 
Undergraduate Tutors
Jocelyn Beever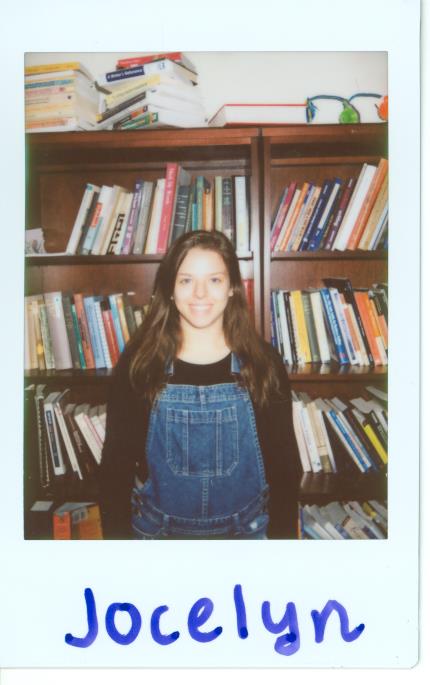 Maryana Boatenreiter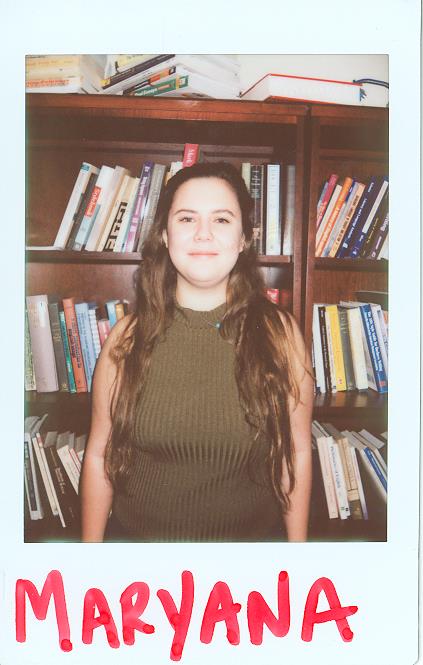 Maryana is a Senior in the Editing, Writing, and Media program. After graduation, she hopes to attend graduate school for Rhetoric and Composition. Some of her interests include argument and persuasion, writing about social issues, and identity. In her free time, she enjoys drinking way too much coffee and updating her Spotify playlists.
Brandon Cordoves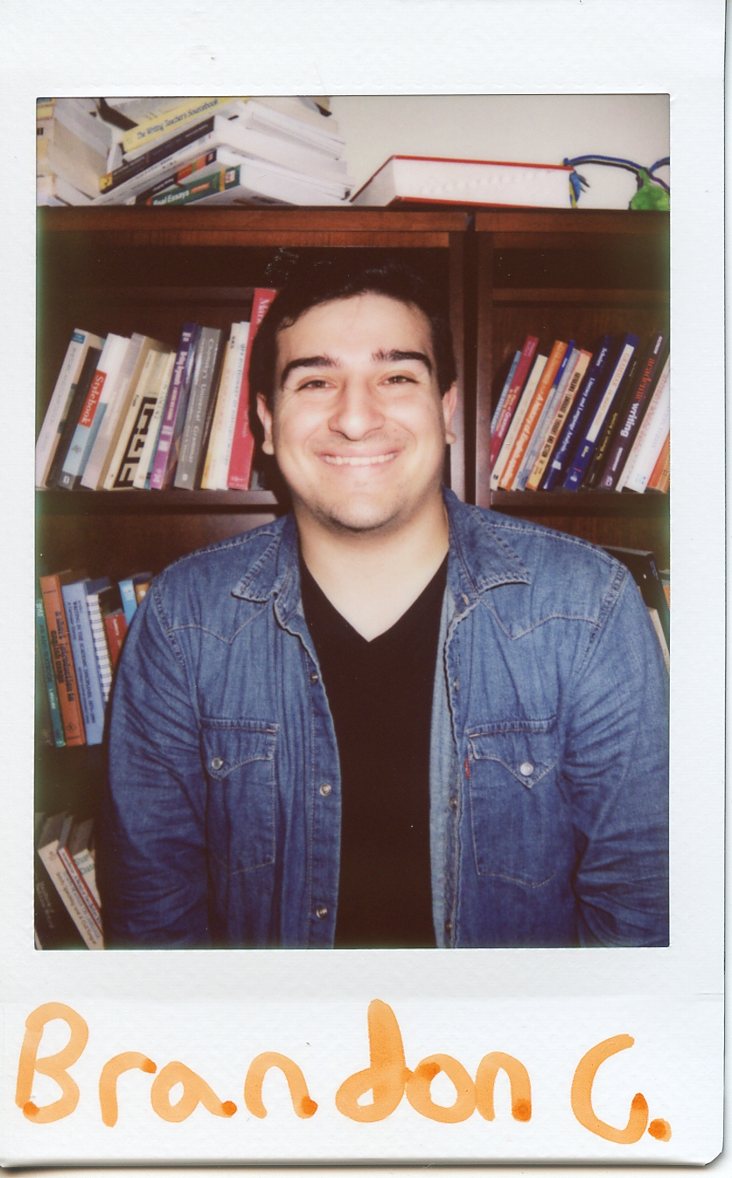 Brandon Cordoves is a junior at Florida State University studying Editing, Writing, and Media with a minor in Business. Brandon enjoys brainstorming sessions as well as working on personal narratives. In his free time Brandon can be found eating chicken nuggets and raving about his fantasy football that came in third place.
Elizabeth Coughlin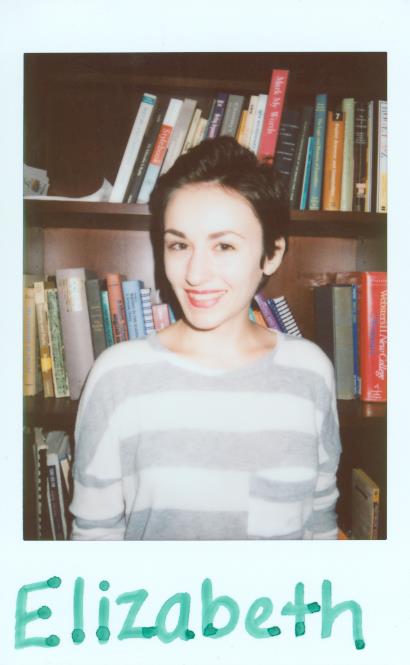 Elizabeth Coughlin is a third-year English major with a concentration in editing, writing, and media, double majoring in political science. After graduating she intends to pursue a career in journalism as a foreign correspondent. In her free time she enjoys cuddling with dogs and watching documentaries. 
Shelby Gorstein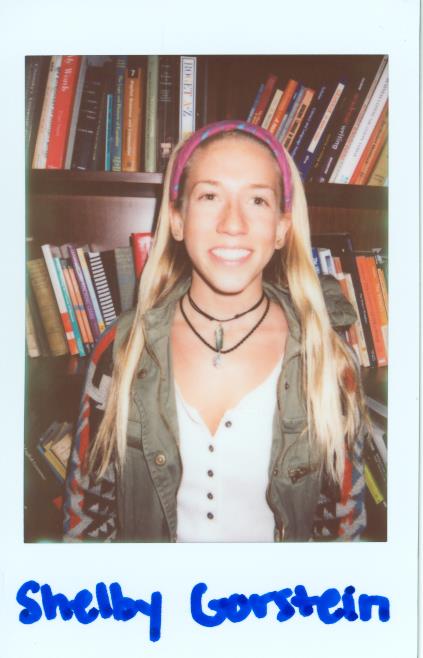 Shelby Gorstein is an undergraduate student studying creative writing. She also minors in both economics and social welfare. Shelby is particularly interested in writing short fiction and poetry. You might have caught a glimpse of Shelby cruising around campus at the speed of light on her prized bamboo Sector 9 longboard.
Tyler Hall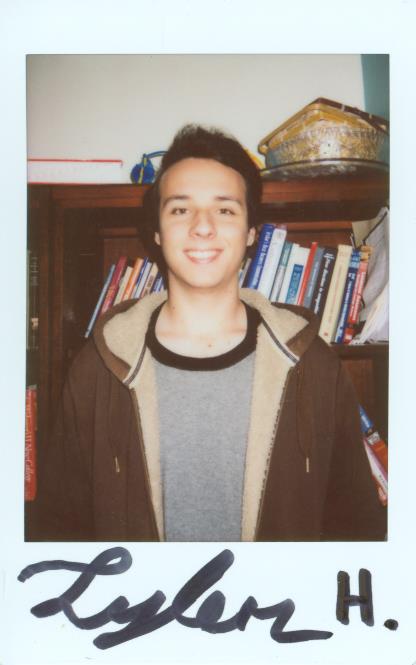 Jordan Hartsfield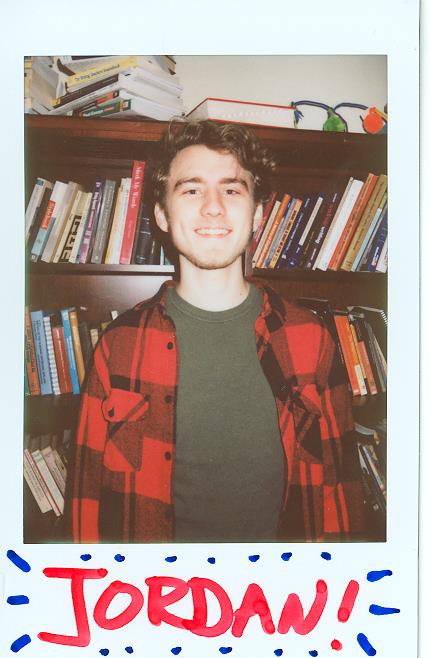 Jordan Hartsfield is a senior undergraduate student in Editing, Writing, and Media. He occupies most of his spare time finding new music, reading, and drinking coffee, but he also spends a regrettable amount of time browsing the latest memes, a practice he might refer to as "intensive multimodal hypertext-based culture research." After graduating, Jordan hopes to attend an MA program in Education with the aspiration of becoming a high school English teacher. 
Shelby Henderson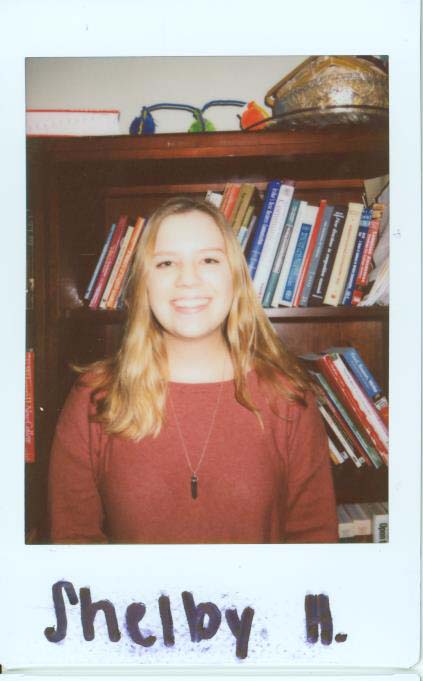 Shelby Henderson is a junior studying English Literature with minors in Education and Business. She loves cats, plays the trumpet, and is most excited about her class on Hamilton this semester.
Rachel Marsh
Rachel is a Junior who is double majoring in Editing, Writing, and Media and Public Relations. She has enjoyed writing all of her life and loves helping others with their work. When it comes to research papers, she is really good at forming a thesis and incorporating sources/quotes. She is also great with creative concepts and is a total grammar police. When she isn't at the RWC, you can find her binge watching Game of Thrones, working out, or buying makeup. 
Adriana Martin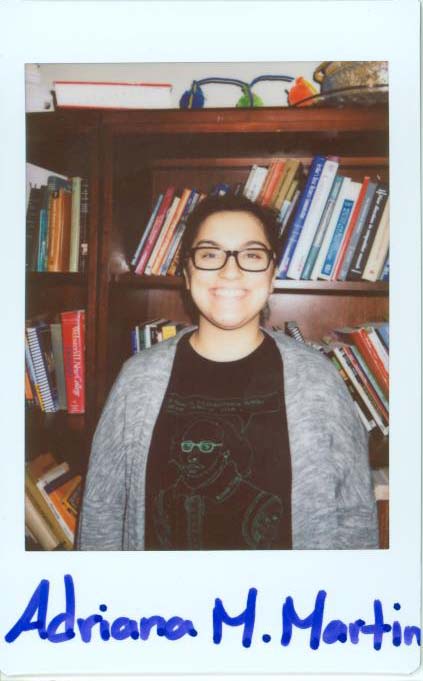 Adriana M. Martin is a Senior, double majoring in English: Editing, Writing, and Media and International Affairs. After graduation she plans on attending grad school in order to become a certified ESOL teacher. She then wants to teach English abroad. When she is not tutoring or in class she loves to read and travel. 
Lana Rush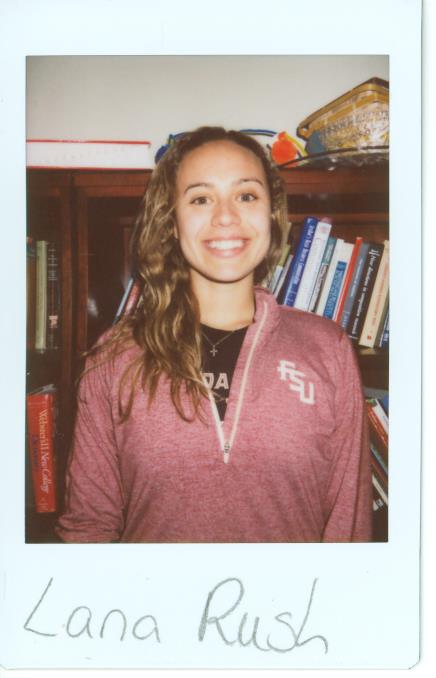 Lana Rush is a senior in English Editing, Writing and Media who is also minoring in Communications, she is also currently tutoring in the Reading and Writing Center. Lana has been on the ACC and Presidents Honor roll for the past three years and is set to graduate a year early in Sumer 2017, and for Fall 2018 she has been accepted in the master's program at Texas Tech to pursue an MA in Mass Communications. Away from academics Lana is often travelling back and from her homeland in London, England as well as running around chasing a yellow fuzzy fall on a tennis court.
Courtney Simoncelli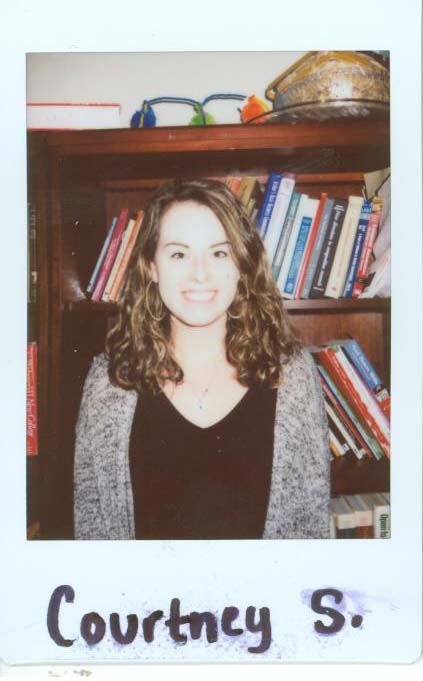 Courtney Simoncelli is a sophomore at Florida State University majoring in Marketing and Minoring in Hospitality Management. She is a leader for the Undergraduate Research Opportunity Program (UROP) and is a member of Women in Business and the Advertising Club. Her areas of interest include everyday writing practices, popular culture writing, and creative/personal writing. In her free time she enjoys hiking, going on adventures, and binge-watching HGTV.
Tamiera Vandegrift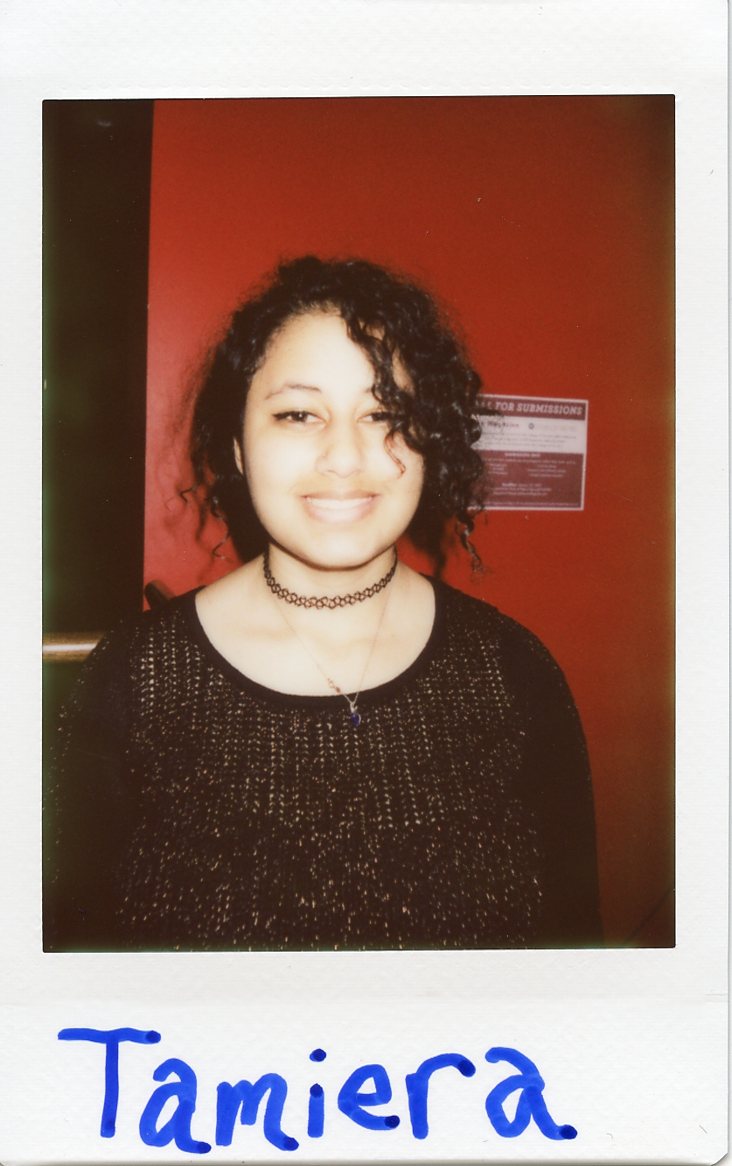 Tamiera Vandegrift is a junior, studying Editing, Writing, and Media and Digital Media Production. Tamiera is a staff writer for FSView & The Florida Flambeau and Uloop. When Tamiera is not writing or filming, she can be found painting, playing a wide variety of video games, or finding strangers' dogs to pet. 
Chandler Wilson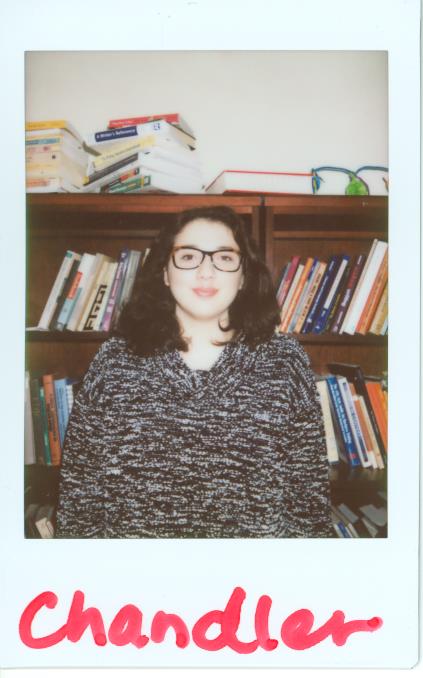 Chandler Wilson is a senior Editing, Writing, & Media major and Communication minor. She is also an Editorial Assistant for the undergraduate literature and art magazine The Kudzu Review. Chandler's especially interested in creative writing, education, and getting an MA in Rhetoric and Composition. In her free time she tries to juggle.
Samantha wuschke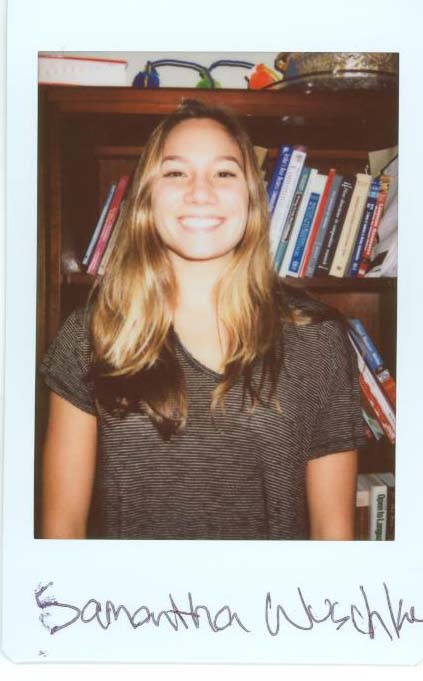 Samantha Wuschke is a third year undergraduate studying Political Science and Editing, Writing and Media. She enjoys working out and practicing yoga in her free time. Samantha aspires to attend law school once she completes her undergraduate career. 
Rebeca Yohros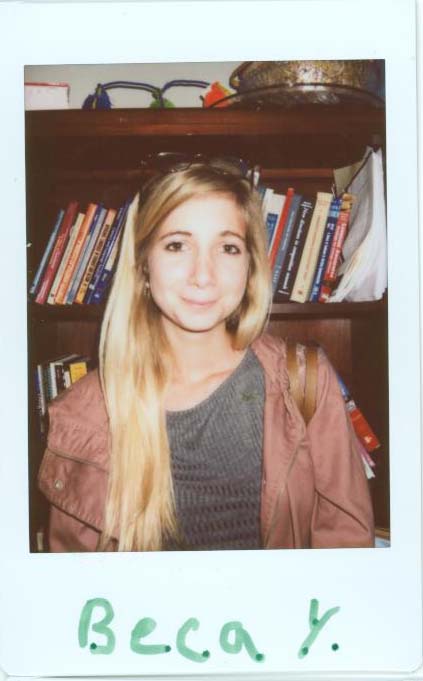 Rebeca Yohros is an undergraduate student studying editing, writing, and media. Meanwhile, she is also minoring in both education and psychology. Rebeca's main interests within the English field are rhetoric and creative writing. One day she hopes to publish her own fiction novel. Additionally, this semester she is preparing to become a teaching assistant for visual rhetoric and looks forward to potentially going to graduate school to study rhetoric and composition.