Graduate Tutors
Bridget A.
Andrew C.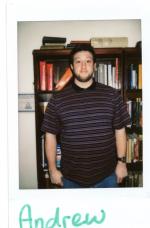 Andrew is a PhD student in FSU's Rhetoric and Composition program who's interested in the intersections between mass media, technology, and literacy. He received his B.A. in English Education from the University of North Carolina at Greensboro in 2013 and received his M.A. in Literature from Appalachian State University. In addition to working at the Reading/Writing Center, Andrew also teaches a section of ENC 2135.
Ellen Cecil-Lemkin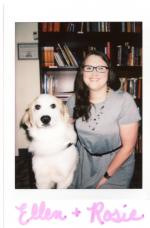 Ellen is a PhD Rhetoric and Composition candidate with research interests in disability, collaboration, and embodied pedagogy. Outside of school, Ellen enjoys hanging out with her pets and listening to audio books. She frequently tutors with her service dog, Rosie, by her side.
Liana C.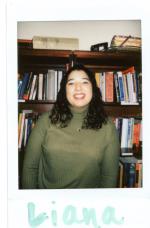 Liana is a second-year MA student in the Rhetoric and Composition program, graduating at the end of the term and received her Bachelor's in English-EWM from FSU. Liana is also an instructor for ENC2135 and is able to assist students with any issues or questions they may have regarding composition, reading/writing, research, etc. Liana's current research interests are cultural rhetoric, digital rhetoric, and critical race theory.
Leah D.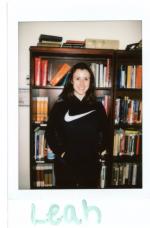 Leah is a first year PhD student in Literature, Media, and Culture. She received her BA from The Ohio State University in International Relations, World Literature, and Psychology and her MS from Nova Southeastern University in Mental Health Counseling. She is GTA currently working as a tutor in the RWC and working on her literature coursework. Leahs' research interests include trauma studies, African American literature, identity formation, tropes of home, and institutionalized racism. In her free time Leah can be found writing poetry, photographing super cool abandoned things, hiking, or traveling wherever her car will take her.
Gabriela D.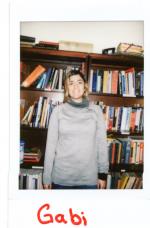 Gabriela is a first year MA student in Rhetoric and Composition, a tutor in the Reading/Writing Center, and a current Wilson-Auzenne Assistantshiprecipient. Gabi received her BA in English and Interdisciplinary Studies at Florida International University. Her current research interests include rhetoric and social activism, individual voice in writing, translingual writing, and writing center studies. In her free time, Gabi likes to try to make recipes that are far above her actual skill level.
Caitlin H.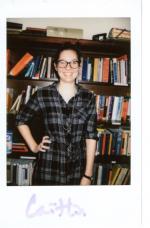 Caitlin is a second-year MA in Rhetoric and Composition. She received her Bachelor's from FSU in English- Editing, Writing, and Media with a minor in Psychology. Caitlin's primary research interests are in digital rhetorics and digital composing. When not geeking out about obscure grammar rules, Caitlin enjoys drinking way too much tea, watching cheesy British television, and hiking with her dog, Hazel.
Antonio H.
Antonio is a second year Master's student in Literature, with a focus in Medievalism. He has a Bachelor's in English and Psychology. Other areas of interests include: research on comic books, popculture, digital platforms, and adaptation theory. Currently, Antonio is Vice President of the Medieval Organization on FSU.
Liz H.
Liz is a first year doctoral student in the Literature, Culture, and Media program, a Graduate Teaching Associate for ENC 2135: Research, Genre, and Context, and a tutor in the Reading/Writing Center. Liz received their BA from Stetson University, with a concentration in Religious Studies and additionally, an MA in Literary, Cultural, and Textual Studies from the University of Central Florida. Their areas of research include LBGT+ literature, feminist and queer theory, Religious Studies, and coming-out narratives. In their free time, they enjoy watching Star Trek (Original Series of course).
Pat I.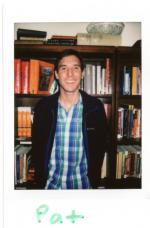 Pat is a first year doctoral student in Literature, Media, and Culture as well as a Teaching Assistant in the First Year Composition Program. Patrick received his M.A in French, as well as a B.A. , double majoring in English and French, from West Chester University of Pennsylvania. His interests include 20th century British literature, British Modernism, Linguistics, and World War I British and Irish Poetry.
Kenneth J.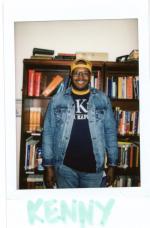 Kenny is a 3rd-year Ph.D. Candidate in African American Literary and Cultural Studies. He has an MA and BA in English. He is a past Vice President of the Black Graduate Student Association, and his research interests include black men's self-writing, black queer theory, black masculinity, and hip-hopstudies.
Katherine (KK) Kelly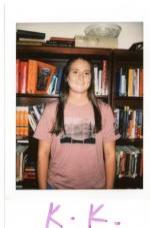 Katherine is in the first year of her MA program in English with a concentration in rhetoric and composition. She graduated from Nicholls State University this May where she studied English and played soccer. "K.K." enjoys spending time with her chocolate lab puppy, Blaze, in her free time. Being a Florida native, K.K. also loves the beach in the summertime when she's not drowning in school work.
Margaret M.
Margaret is a fourth year PhD candidate in English. Margaret received her Masters in English from the College of Charleston and the Citadel in Charleston, South Carolina. Margaret is currently working on her dissertation analyzing the re-configuration of motherhood in modernist literature. Her research interests include motherhood, violence, and political identity formation. Off-campus, Margaret volunteers as a Reading Pal, working with elementary school children developreading skills for success. She has seen everything on television. Yes, everything.
Amanda M.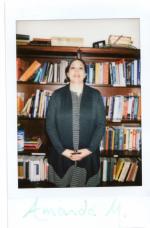 Amanda is a third-year PhD Candidate in Rhetoric and Competition. After finishing her master's in literature, she spent 2 years teaching English in Japan. When she isn't working on her dissertation about social media in writing centers, she is probably knitting or drinking tea while sitting with her cat.
John O.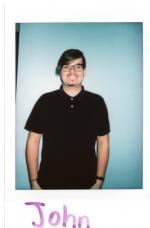 John is a current M.A. in the Literature, Media, and Culture program, focusing on post-1900 poetry and poetics.
Nitya P.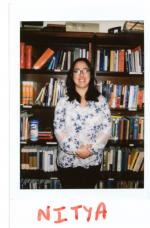 Nitya is a PhD student in Rhetoric and Composition at Florida State University. She has taught composition and writing for a couple of years. She believes that writing is a process and in order to be better writers, we need to keepreading, writing, and rewriting.
Noah P.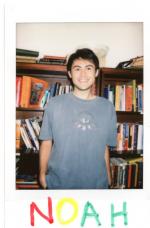 Noah is a first year Master's student in English Rhetoric and Composition. Noah attended Ball State University in Muncie, IN for undergrad and tutored there for two and a half years. Noah's interests include writing center studies, digital media, rhetorical theory, listening to Mitski, and indulging a coffee addiction that would rival Lorelai Gilmore.
Amanda P.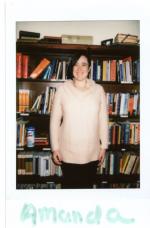 Amanda is a PhD student in Rhetoric and composition with research interests in Writing Center Administration, WPA work, and Multilingual writing. When she is not on campus Amanda can be found taking pictures of her adorable cat Boo.
Betsy R.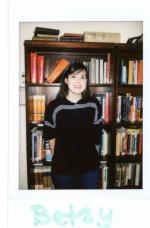 Betsy is a second year MFA in Creative Writing student. Before her MFA, Betsy earned a MA in English Literature from Mississippi State University and a BA in English from the University of Mississippi. Her current research interests focus on popculture studies, specifically finding ways to combine high art and mass entertainment within her poetry. When she's not reading and writing, Betsy enjoys watching college football, going to the gym, and cooking.
Huma S.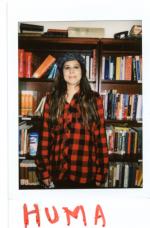 Huma is a second year PhD student in Creative Writing. She has completed three master's degrees in English Literature, Communication Studies & Journalism, and Creative Writing. Her hobbies include swimming, drinking tea, listening to music, reading for fun, among other things.
Erin S.
Erin is a PhD student in Creative Writing, focusing on Poetry. She received a BA in English from the University of North Texas and an MFA in Creative Writing from Western Kentucky University, where she focused on Fiction and Memoir. Her interests include the intersection of gender studies and confessional literature, hybrid literary forms, and annotating her books beyond recognition. She is passionate about helping people learn how to begin publishing their creative work, the trees in Tallahassee, and appreciating every dog she sees.
Laura S.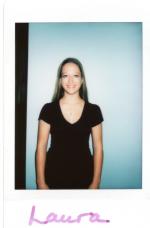 Laura is a first year M.A. student in the Literature, Media, and Culture program. Laura received her Bachelor's at the University of South Carolina in English. She has two dogs and a cat, and she enjoys playing music.
Sidney T.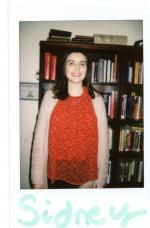 Sidney is a 1st year MA student in the Rhetoric and Composition program. She received her BS in Literature and Political Science from FSU. Sidney loves to paint and watch movies whenever she isn't busy with school work.
Camille V.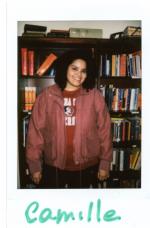 Camille is a Brazilian PhD student focusing in 20th century British literature. She got her Master's in Applied Linguistics at Texas Tech University and before that she was a Fulbright scholar at SIT, in Brattleboro, Vermont. When she isn't reading novels, Camille enjoys playing the ukulele and paddle boarding.
Undergraduate Tutors
Victoria C.
Victoria is a Senior undergraduate student double-majoring in Biology and Editing, Writing, and Media. She received her AA from Tallahassee Community College. She enjoys volunteering at her local library, reading, and spending time with her family. She intends to go to medical school after graduating.
Zoe D.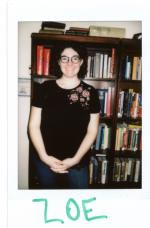 Zoe is a Junior undergraduate double-majoring in Italian and Editing, Writing, and Media. She loves reading, watching Netflix, and (attempting) to go to the gym. She plans on staying at FSU for grad school in the Italian Studies Program.
Maxwell D.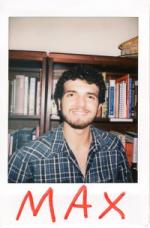 Max is a senior majoring in psych and English. He is trying to get into grad school for Social Psychology. In his spare time, he likes to read old The Far Side comics.
Antonio V.
Antonio is a junior majoring in Editing, Writing, and Media with a minor in Communications. He is a volunteer at Club Downunder/ Union Productions and is a member of the Oscar Arias Sanchez Hispanic Honors Society. Outside of school, he enjoys watching YouTube and thrifting.
title-inside title-centered
2