Please note: All Digital Studio appointments are online for spring 2021
How can we help? Consultation for digital projects that include layout designs, videos, and websites. We have limited options for technical support and can only offer project feedback.
We recommend these sharing options for drafts: PDFs, YouTube/Vimeo links, website links.
When we return to face to face operations, the following section offers information about our physical locations and how to make appointments.
The Digital Studio has two locations:  room 222-B in the Williams Building and room G0062 in the Johnston Ground Building. In the Johnston Building, walk-in appointments are usually available during open hours unless we have a workshop scheduled. If you would like to reserve a computer (Mac or PC), visit the online scheduler at fsu.mywconline.com.  Here, you'll register for an account (if it's your first time using the system) and then select a time.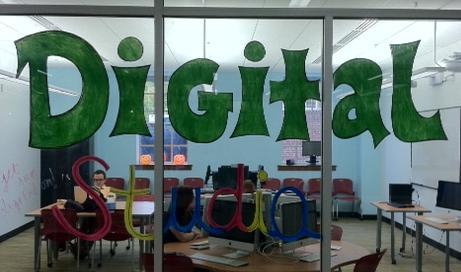 title-inside title-centered
2