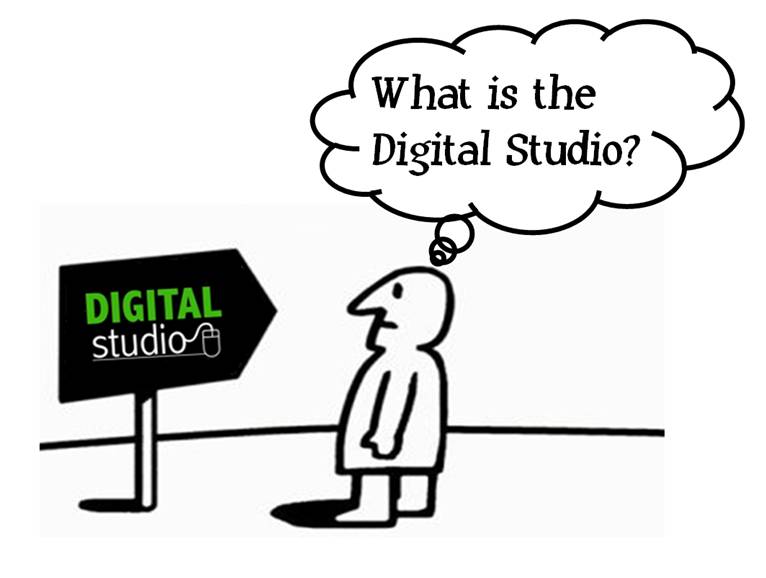 We have 2 Digital Studio locations: one in the Johnston building (G-062) and one in the Williams Building (222B). 
Here you can learn more about:
With two locations (room 222-B in the Williams Building and room G0062 in the Johnston Ground Building), the Digital Studio is a learning facility where both students and faculty can work on and receive assistance in composing digital and multimedia assignments/projects.  Such assignments/projects include but are not limited to:  designing an electronic portfolio, designing a website, creating a blog, composing a visual essay, selecting images to embed in a text, adding audio and/or video into a text, and creating a presentation.  In other words, the Digital Studio is not an ordinary computer lab.
Consultants who staff the Digital Studio can help brainstorm project ideas, provide feedback on the content and design of a digital project, facilitate collaboration for group projects and presentations, and/or explain the interface and nuances of a given program.  In short, the Digital Studio can help you at any stage of the composing process. However, those attending the Digital Studio are not required to work with a consultant: the Digital Studio is also open to those who would prefer to work on their own to complete assignments/projects.
Digital Studio consultants can assist with the following programs:
Print Design
Illustrator
InDesign
Canva
Basic Website Design
Wix
Weebly
Muse or Dreamweaver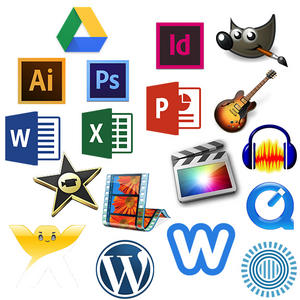 Image
Audio
Video
Premiere Rush or Pro 
iMovie
Presentation
To schedule a group workshop, click here and fill out the embedded Google Form.
title-inside title-centered
2